On January 28th 2022, REINITIALISE had their third booster session online.
Trainer: the Institute for the Future, is a research incubator that supports, catalyzes and accelerates transdisciplinary research at KU Leuven, developing innovative, alternative solutions, scenarios, policies and/or transition thinking for current and future societal and global challenges. We aim to facilitate the transition towards a more sustainable society.
Topic: COMPLEXITY – the second phase of the Designing Feasible Futures Framework (DF3), as designed by the Institute for the Future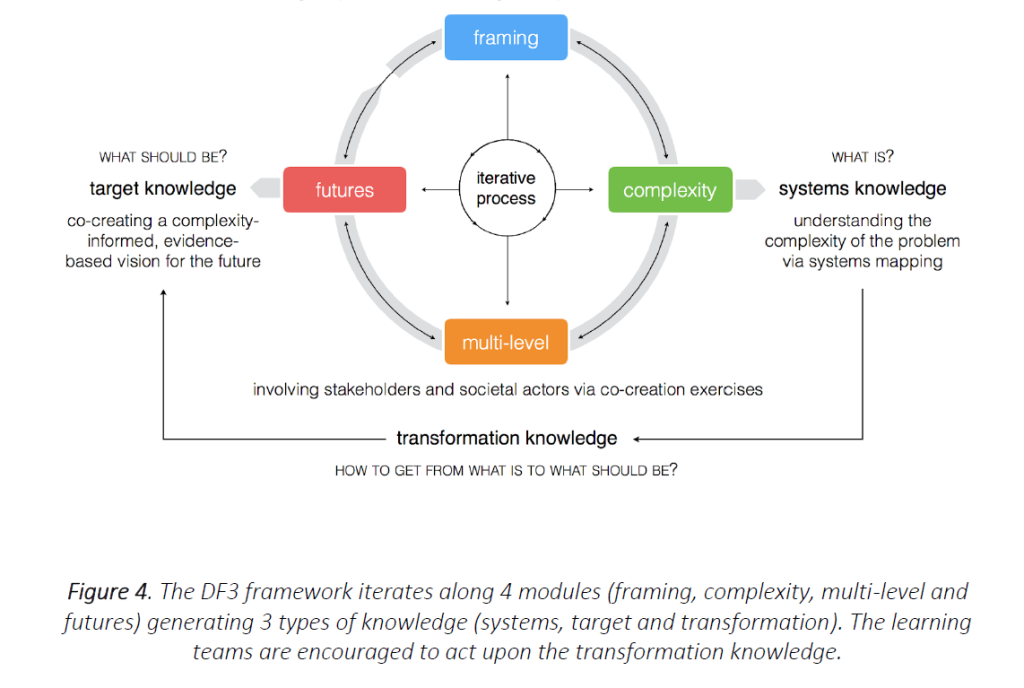 The learning team aims to deepen its understanding of the problem via systems mapping, causal loop diagrams and case studies to unravel patterns, relationships and interdependencies. This involves qualitative and quantitative analyses of the identified data sources, and putting them into a broader systems context. This results in systems knowledge.